The interior turned out pretty good. Especially how it will be covered up.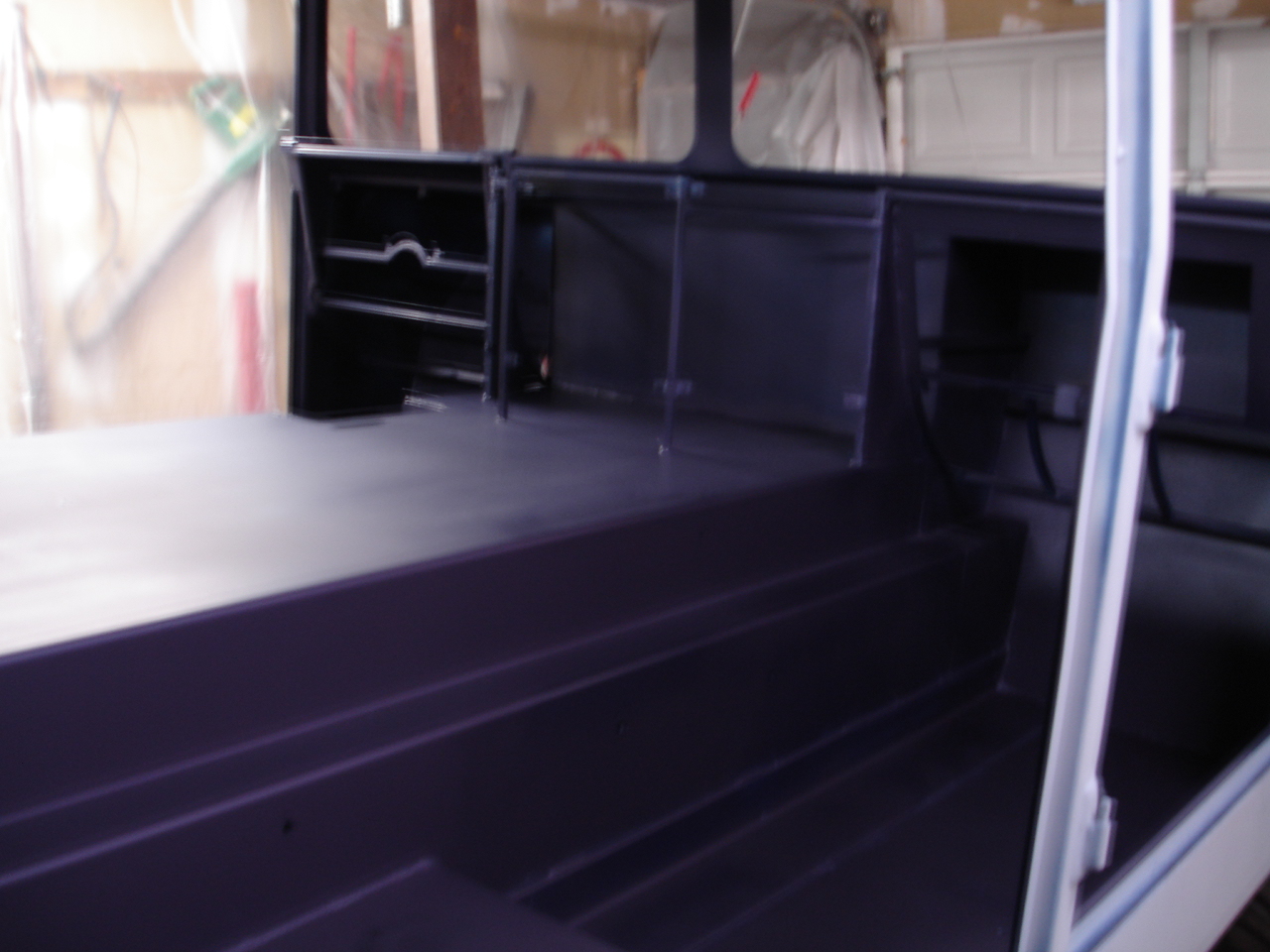 These pictures are before I clear coated.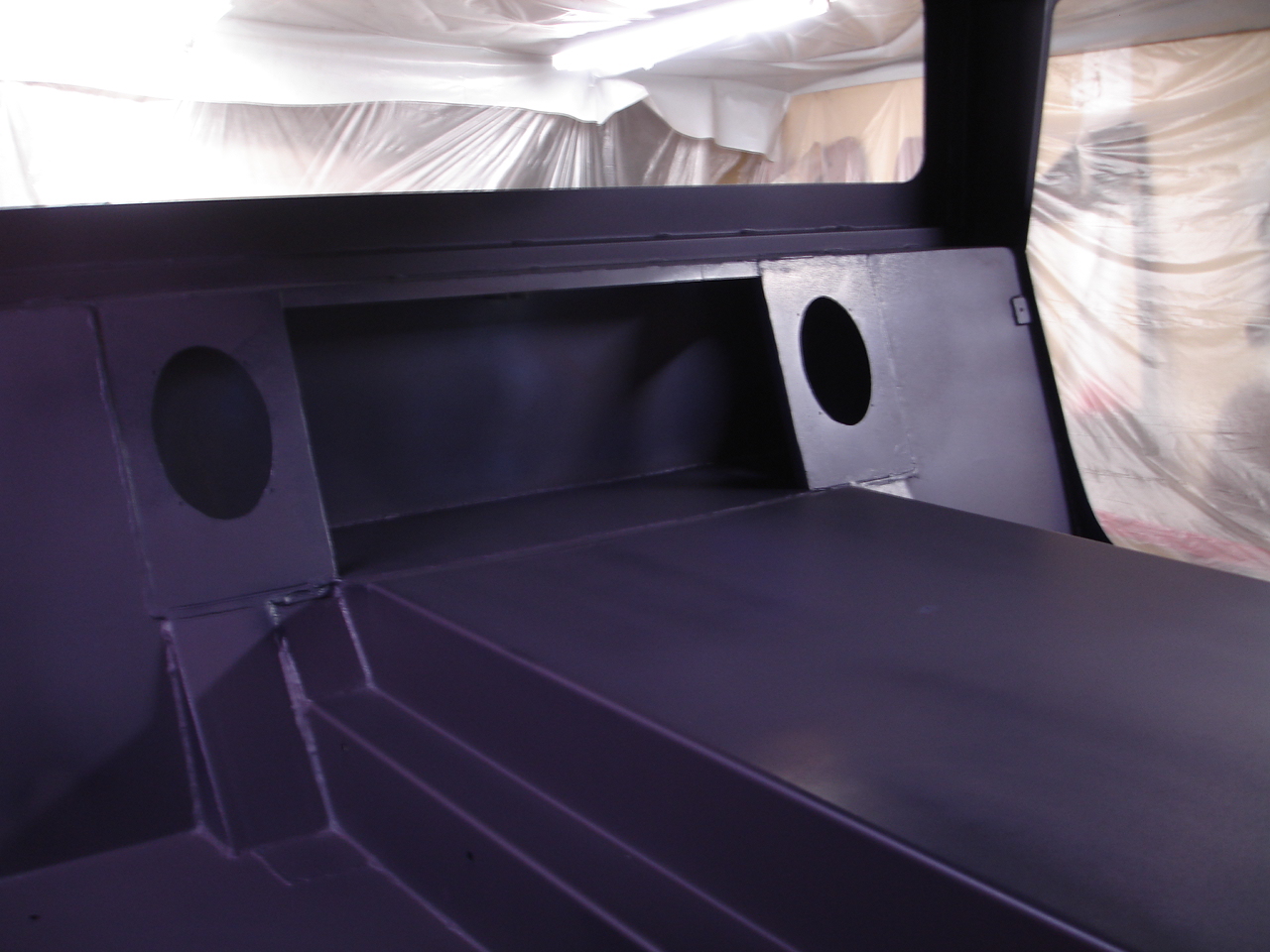 A little more light on the subject. You can just make out a foot print where the rear seat goes. I'll have to make sure that I clean that up.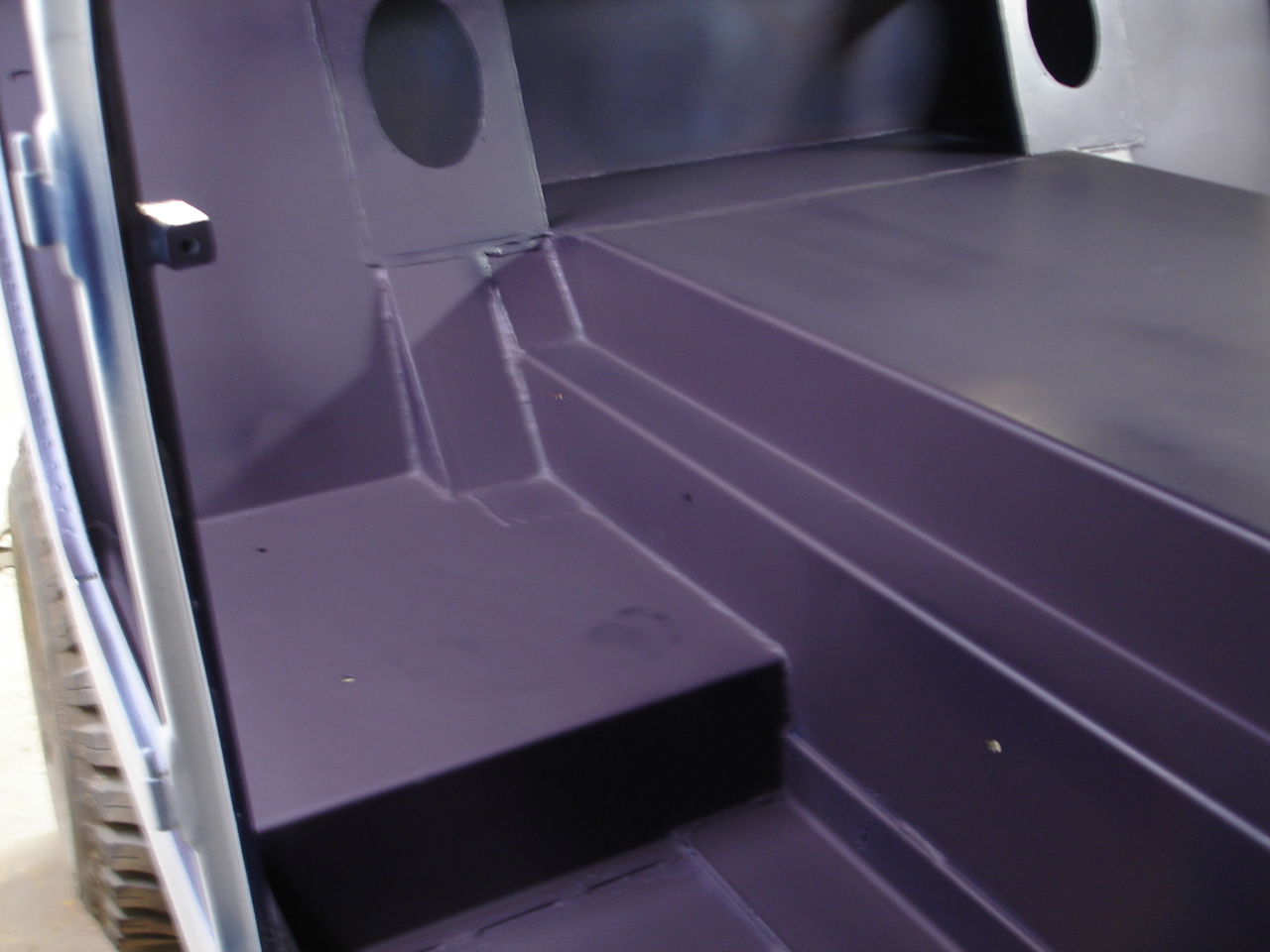 Well lets put some clear coat on. I'll probably put two coats. These pictures are right after I sprayed.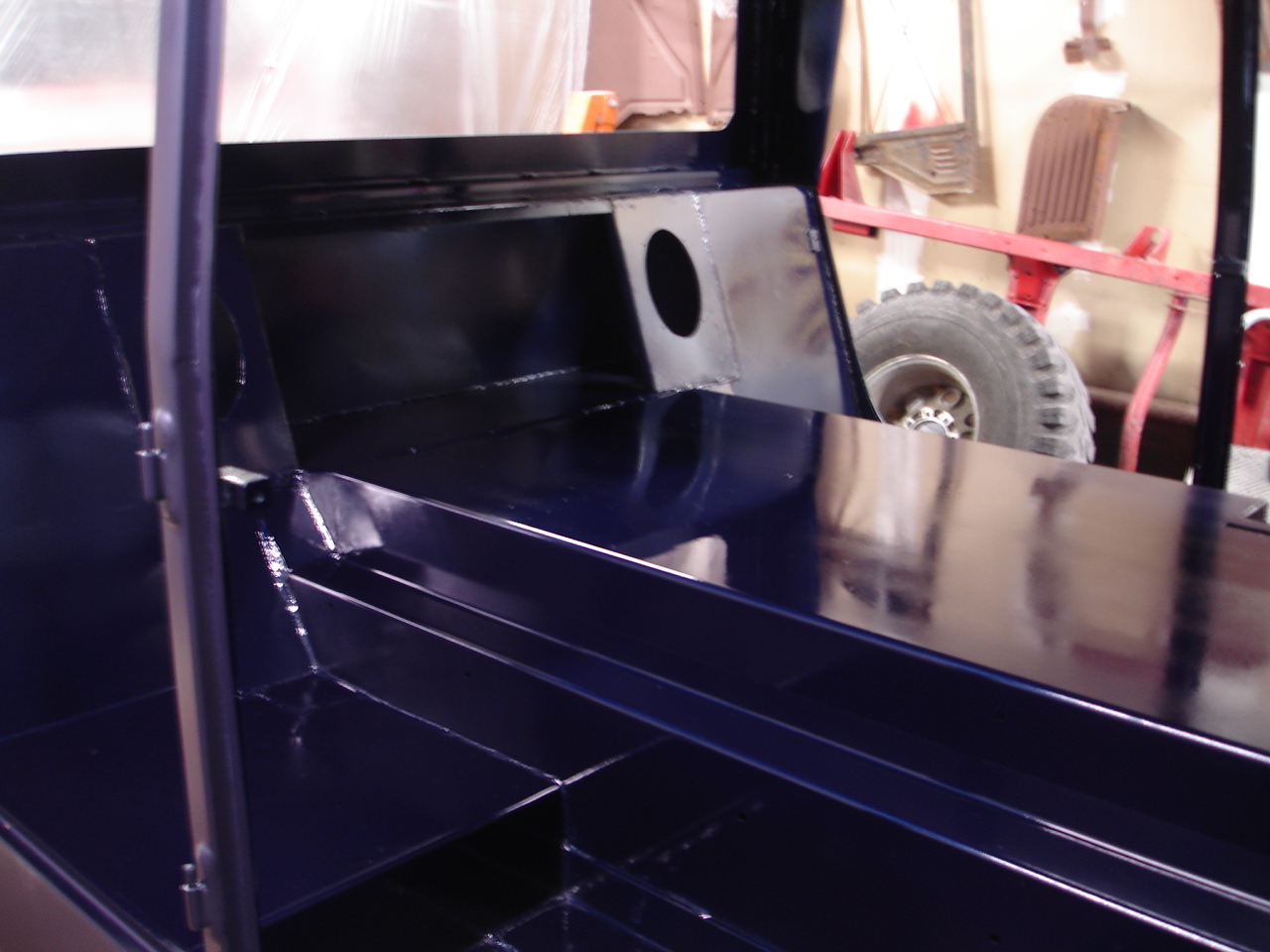 The tailgate area will be Herculinered, so I didn't paint it. The next few pictures are after two coats of base.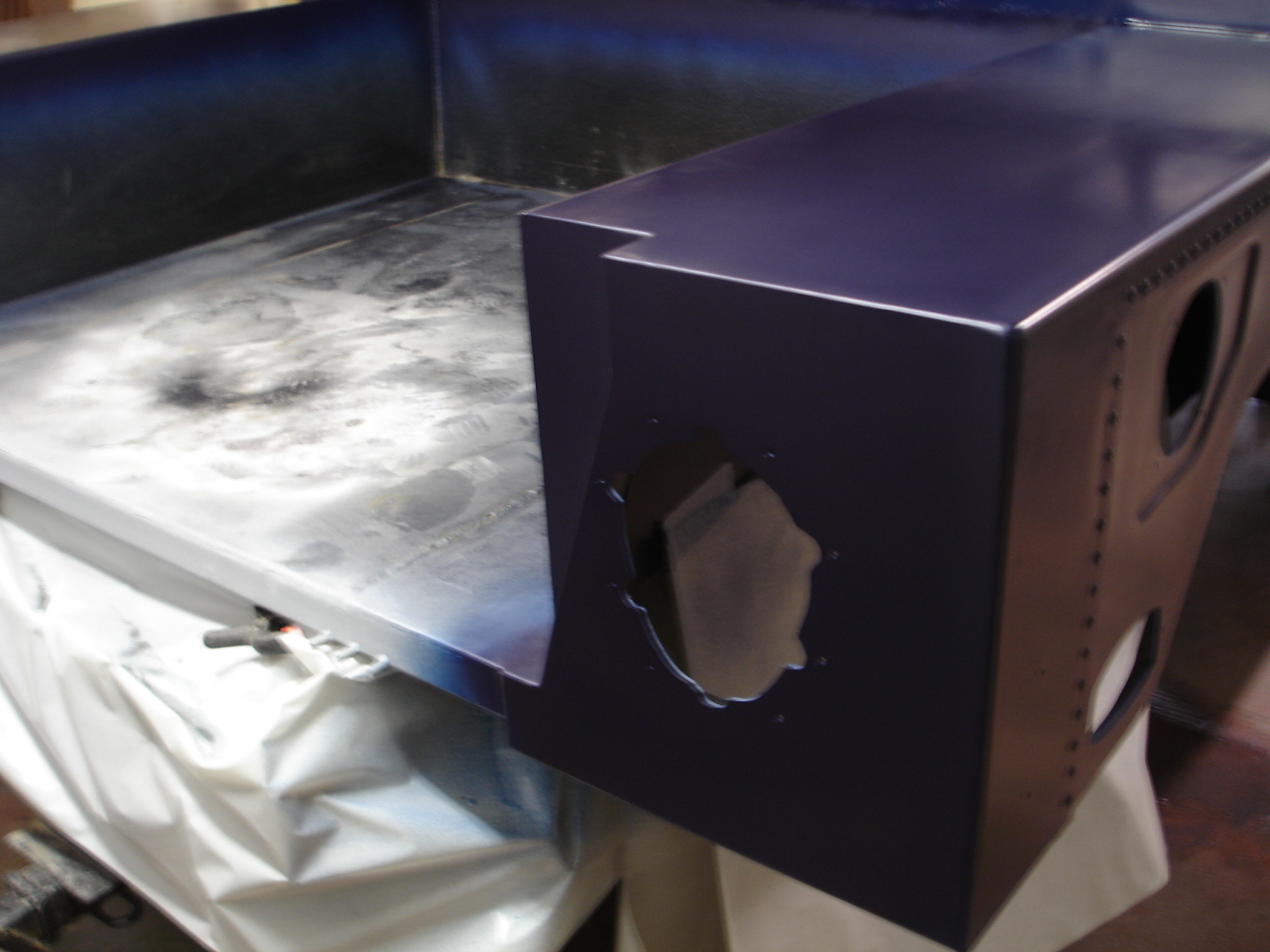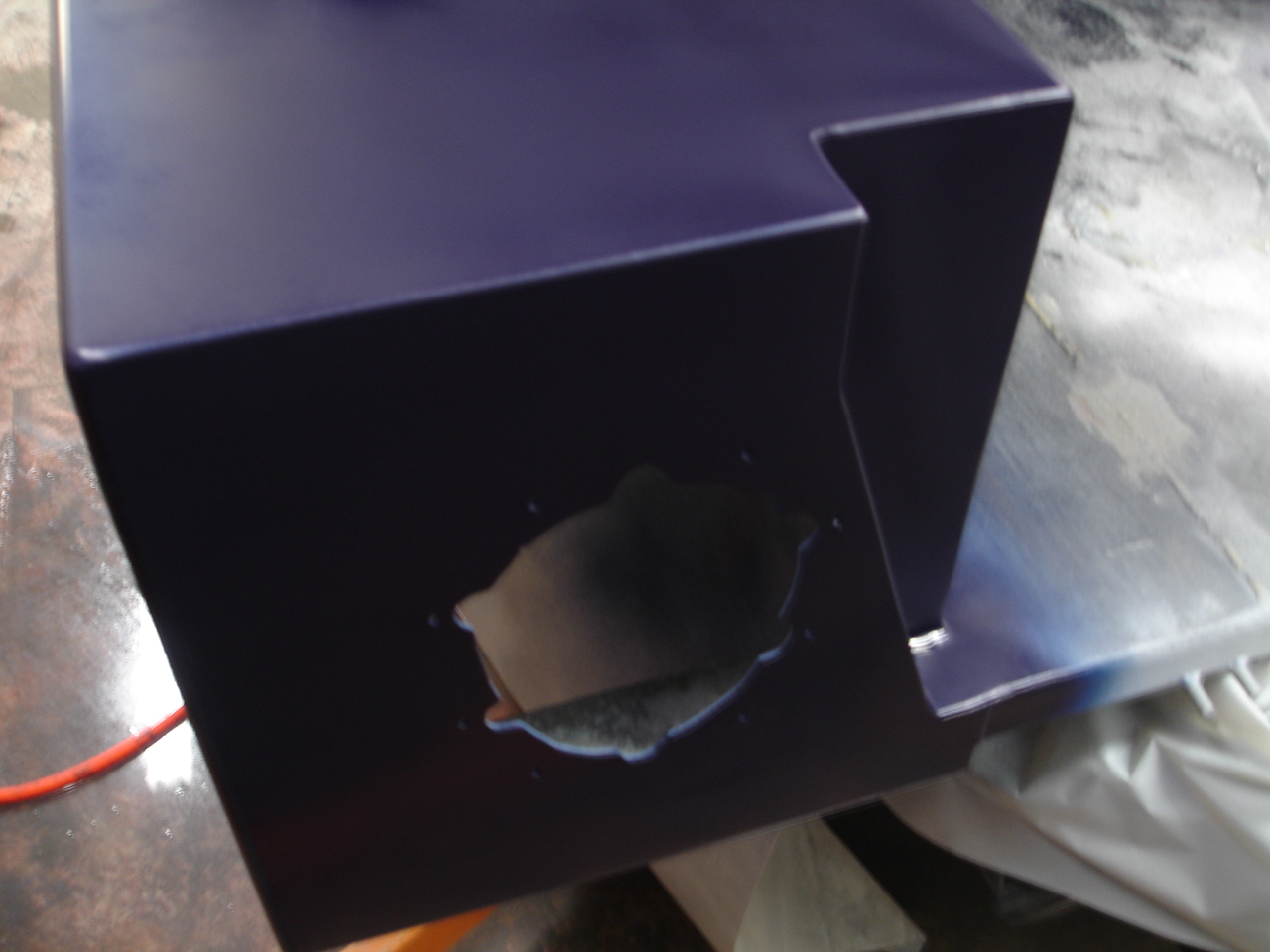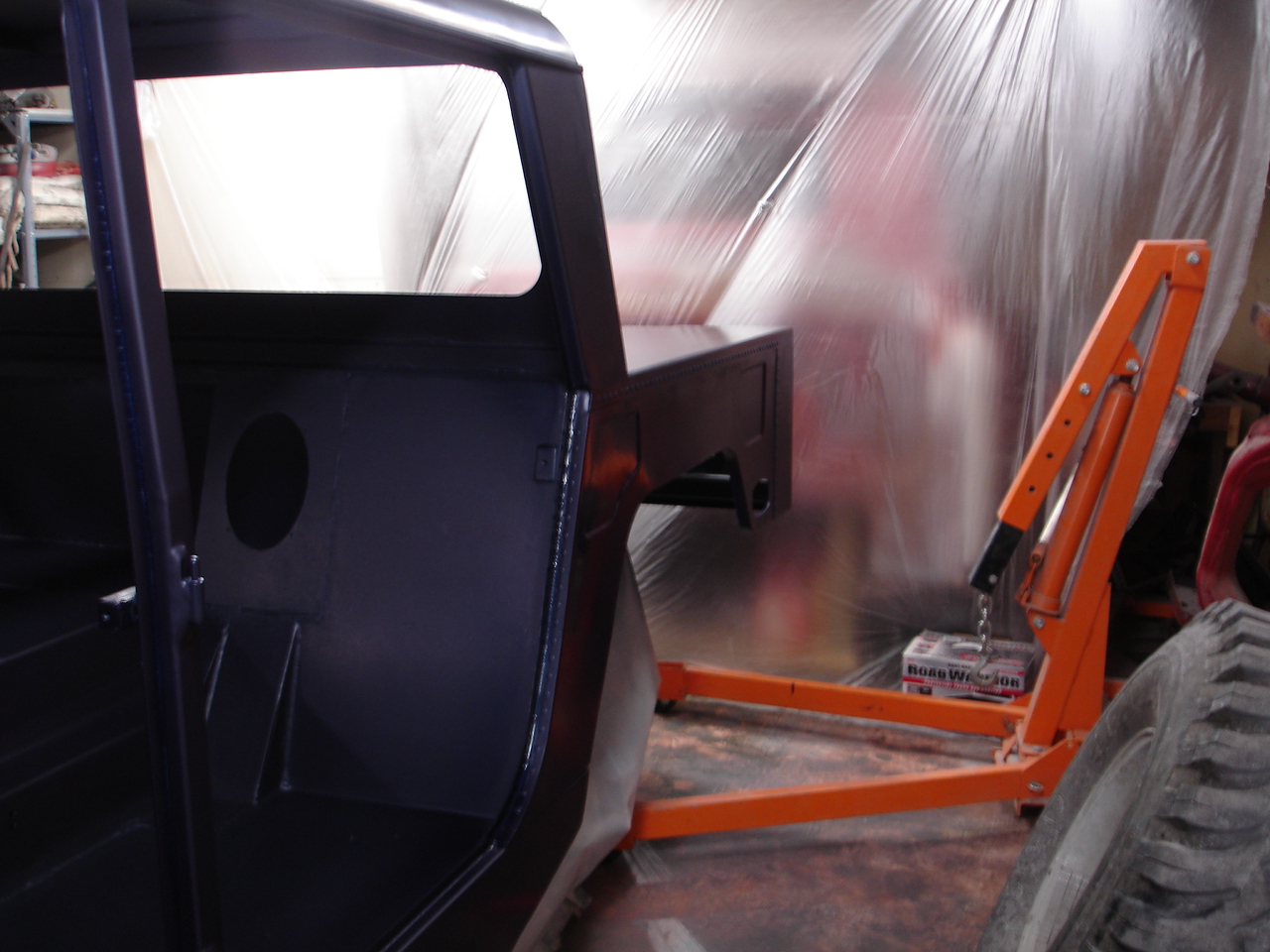 Now I'm upset. I got orange peel in several areas. I'll have to wait on clear coating. Seems I have some wet sanding to do. I'll then apply more base then clear coat it.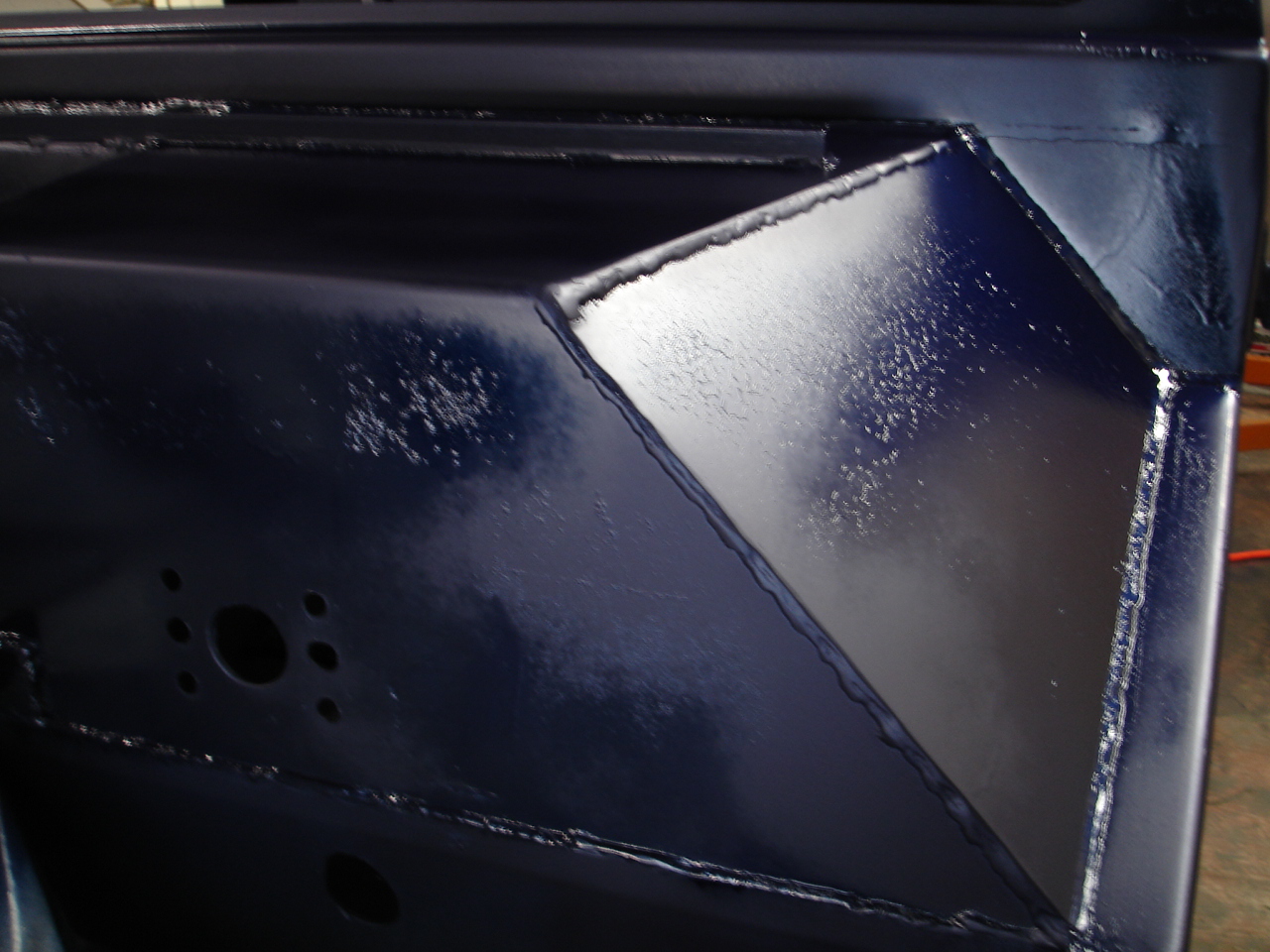 Paint is still wet. Most of this will be under the hood anyway. I some on the exterior A pillar, the right rear quarter.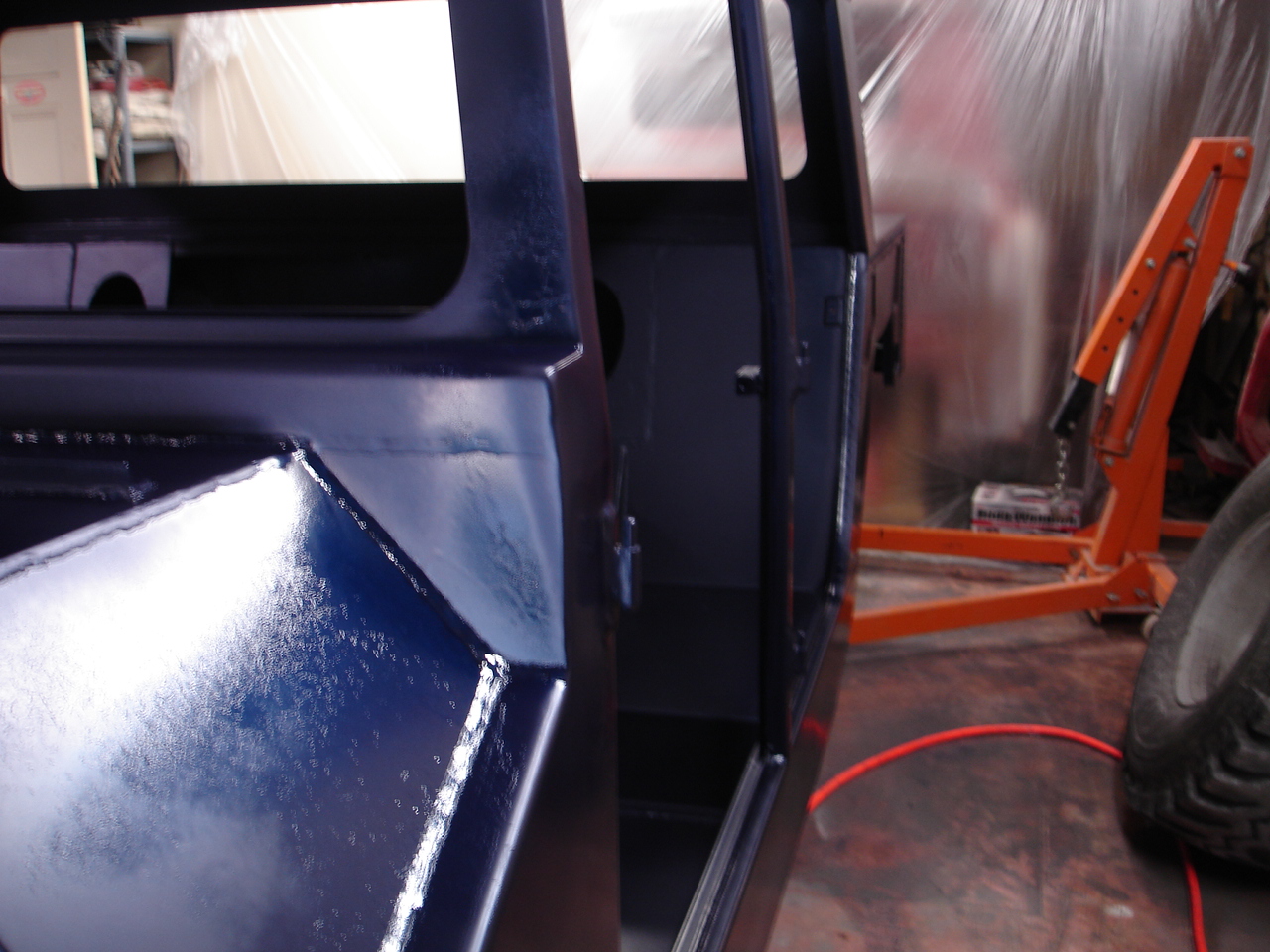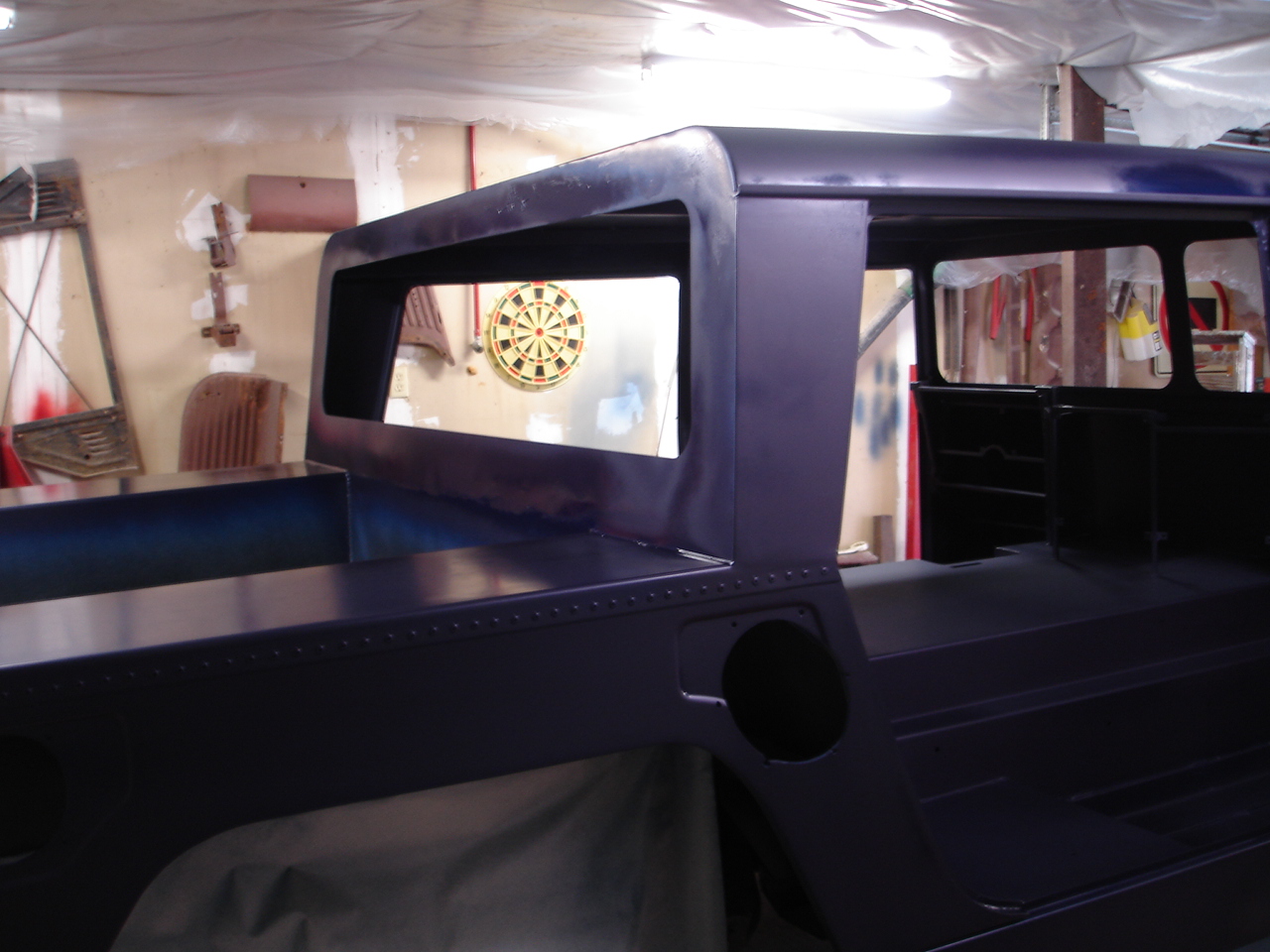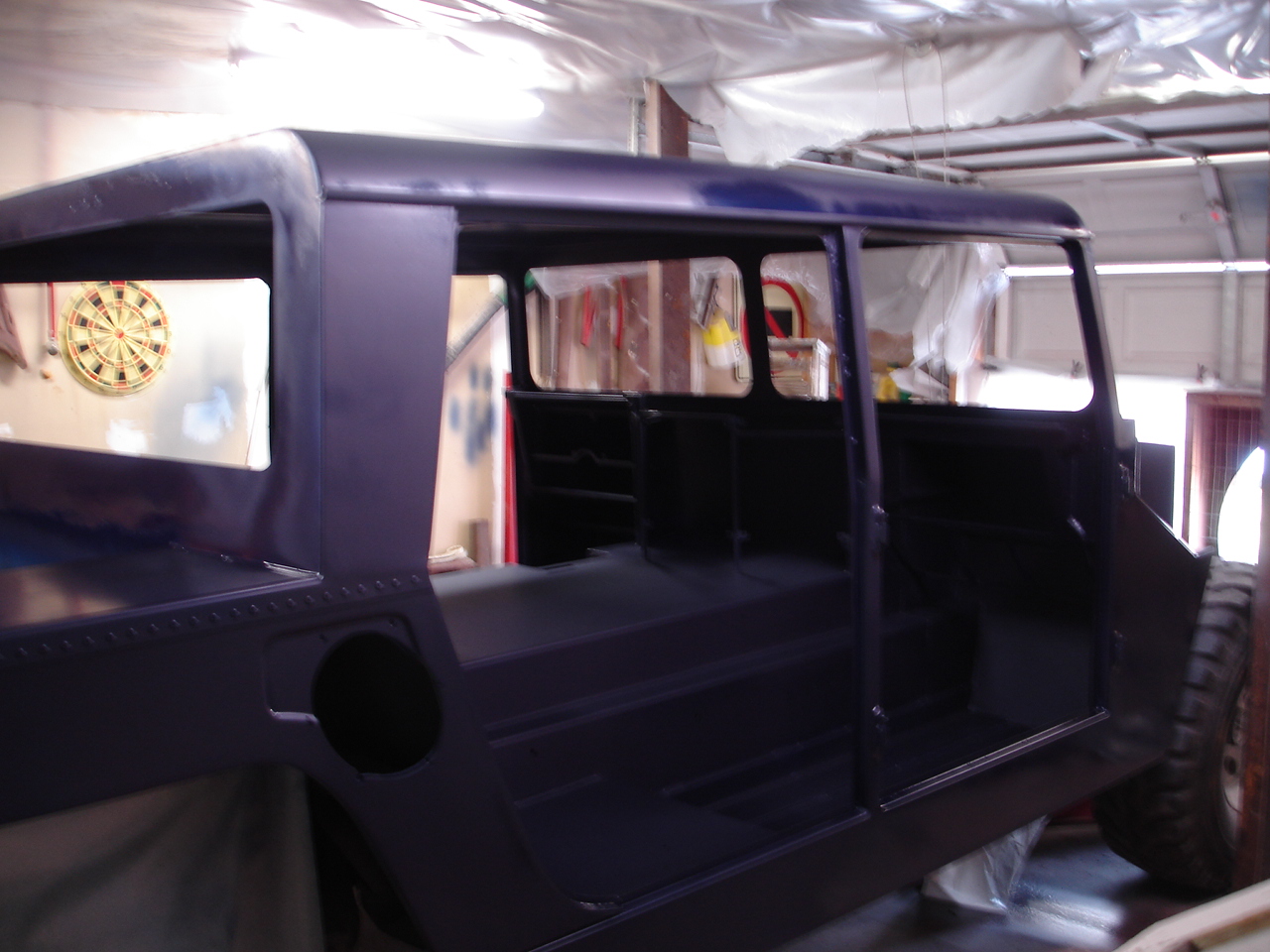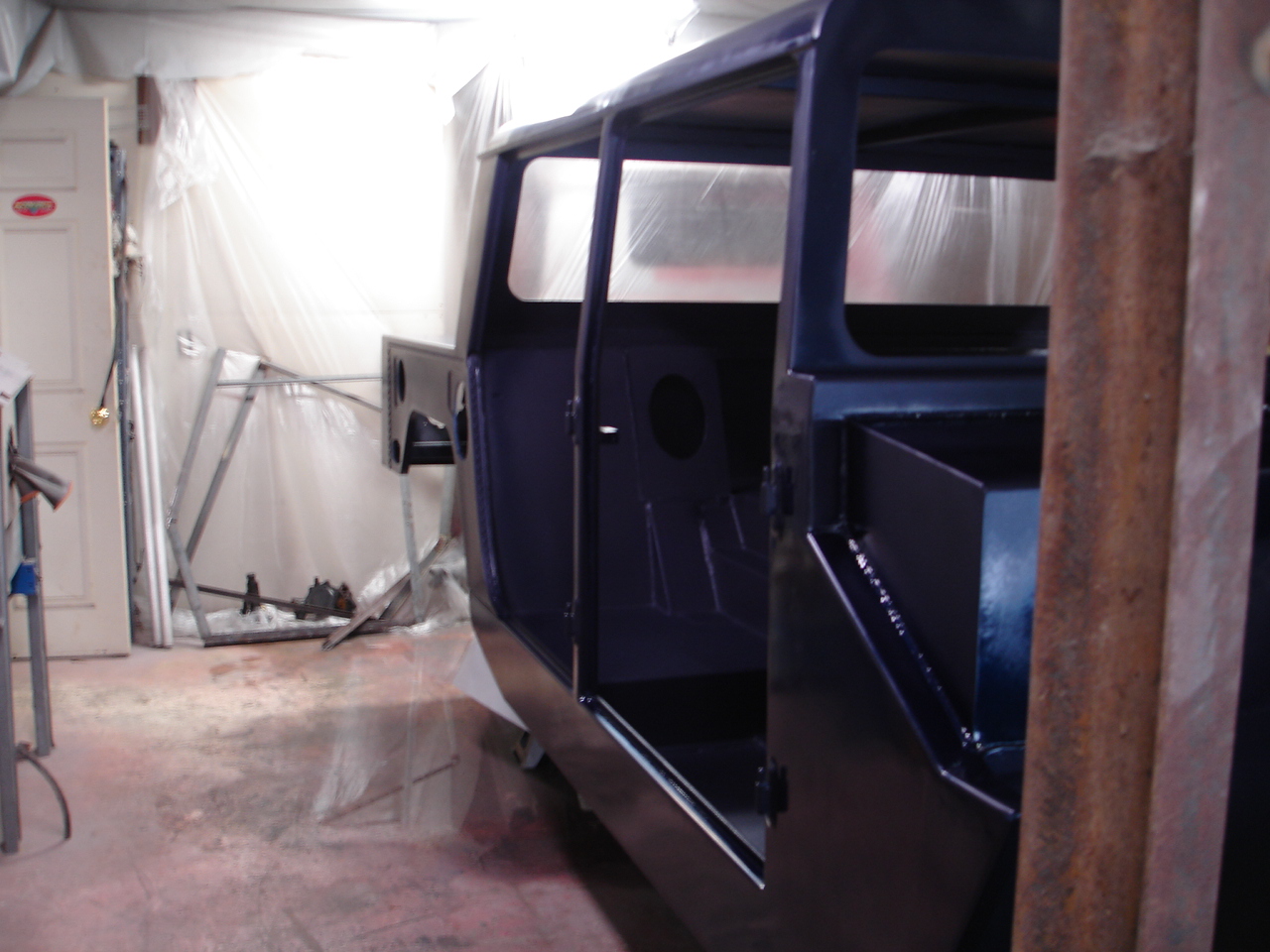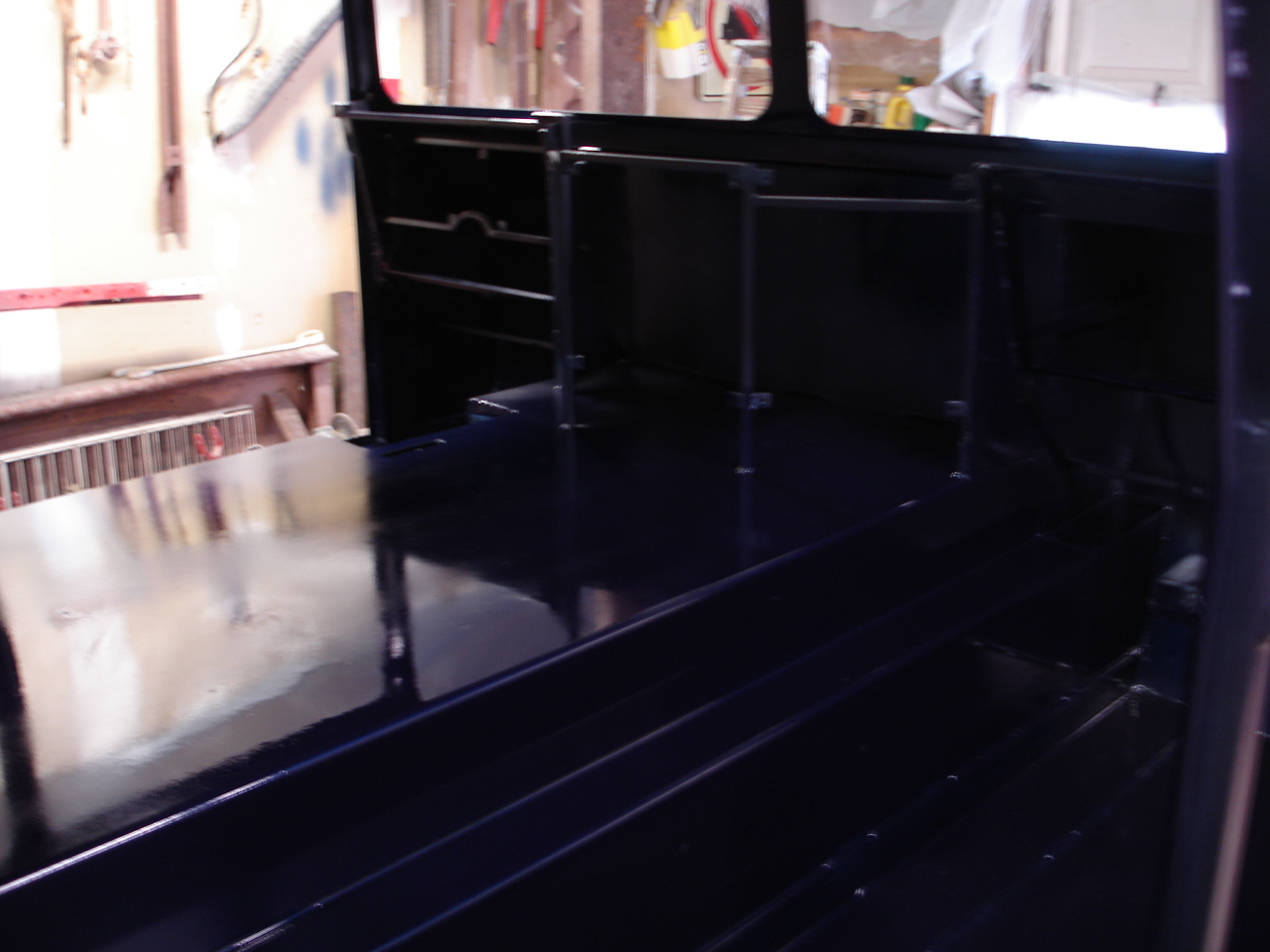 Second coat of clear for the interior. I'm please here and can begin putting the interior in. I'll wait for better weather to do the wet sanding and put some more base down.
Stay tune.