Got most of the interior plumbing done. All the heater hoses are installed. It was tricky getting the two systems to operator properly. I've installed most of the air conditioning, just have the hoses to install and it will be done.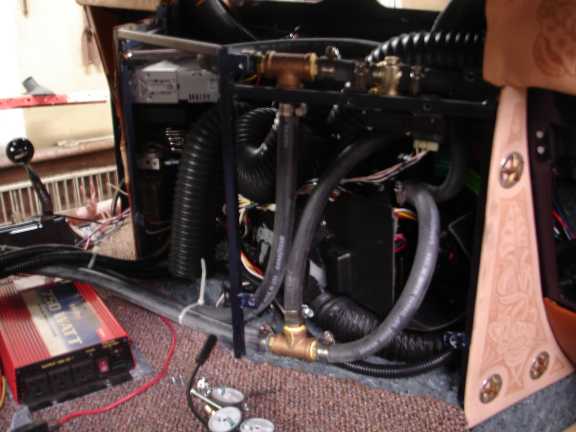 I've got a 750 inverter up front and 350 inverter in the rear. The leather tooling on the side here is held in place with conchos. What you find on your belt. The rear AC was mounted with custom brackets that will also hold up the center console when it is attached.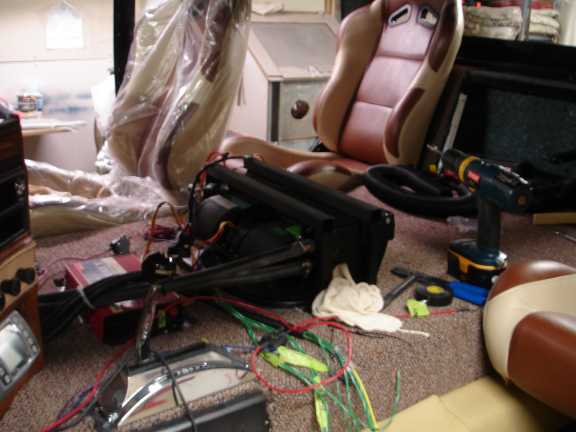 The Hurst shifter has been installed. Most of the carpet in the center will be covered over by the center console.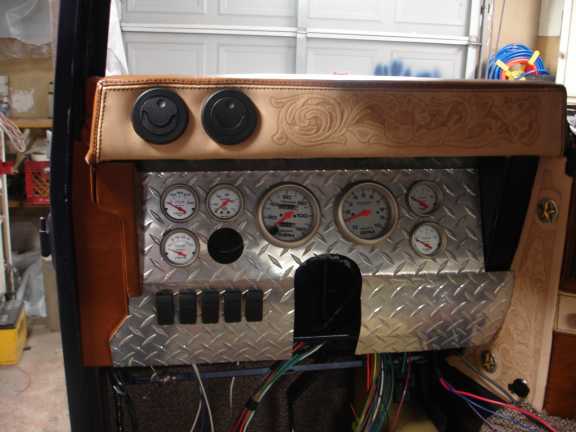 I love the dash that I created. Most of the leather work has been finished. I got a lot of wiring to still do.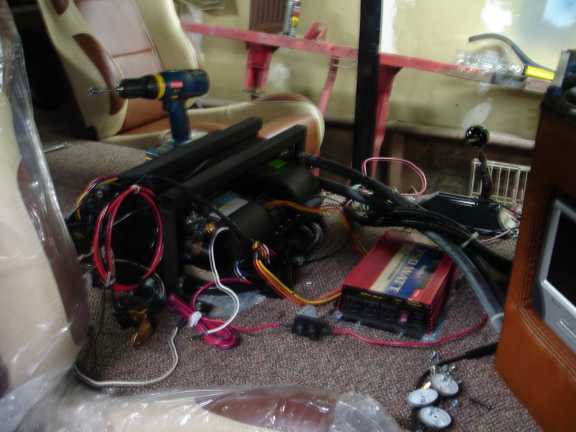 Another view of the rear AC.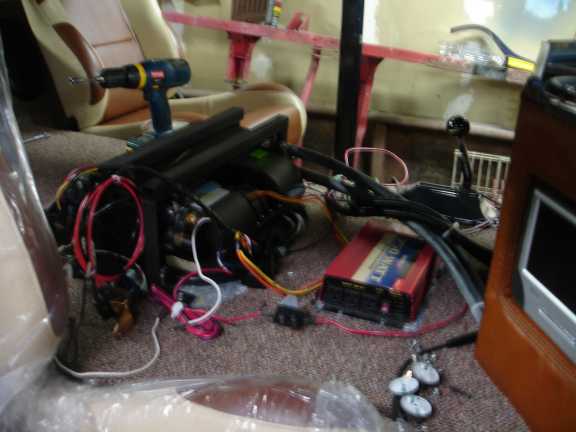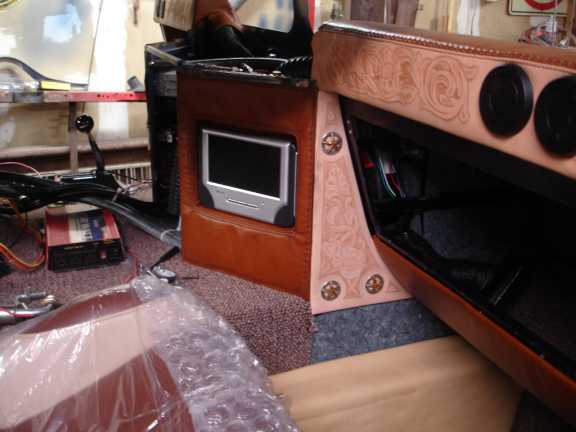 All the seats are in, I've left out the drivers seat so I can finish the wiring. Here is the DVD display.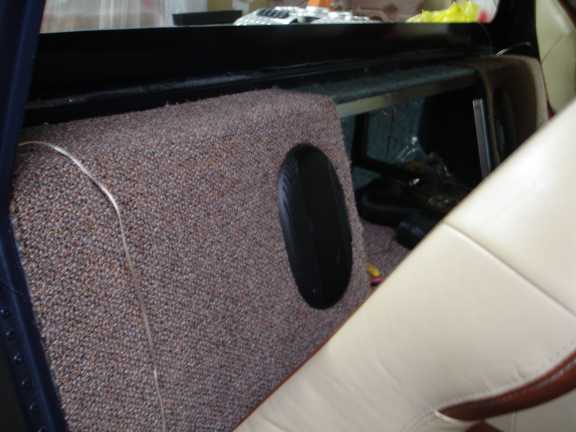 Rear speaker.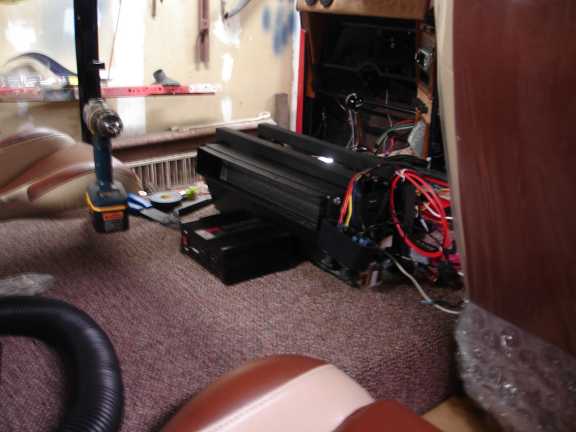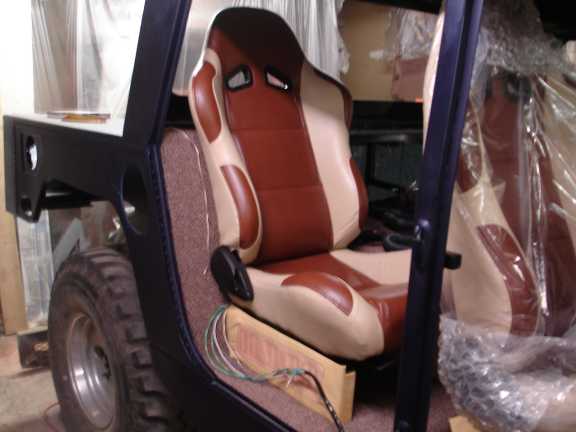 Seats installed. The wiring you see is for the door. Power Windows, Power door locks, speakers and side light when the door is opened. Lots of wiring.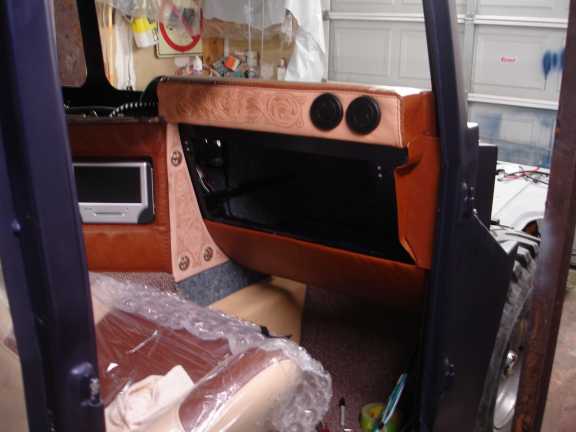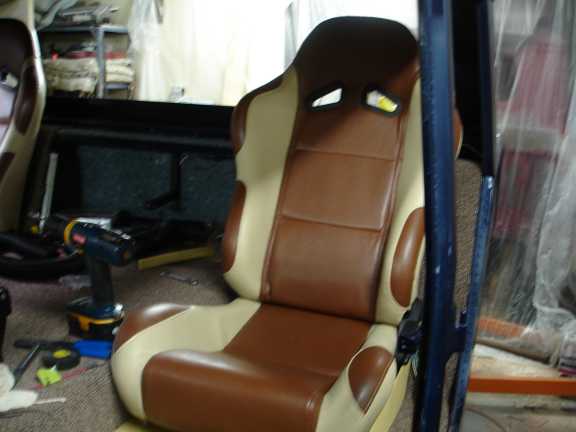 Drivers rear seat. I still have to install the rear compartment door.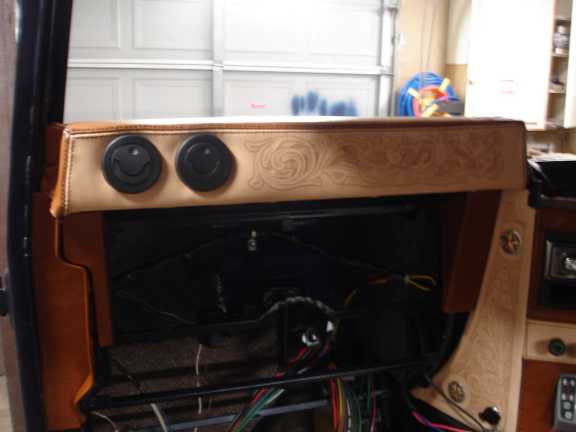 With out the dash installed.
Here is the center section of the dash.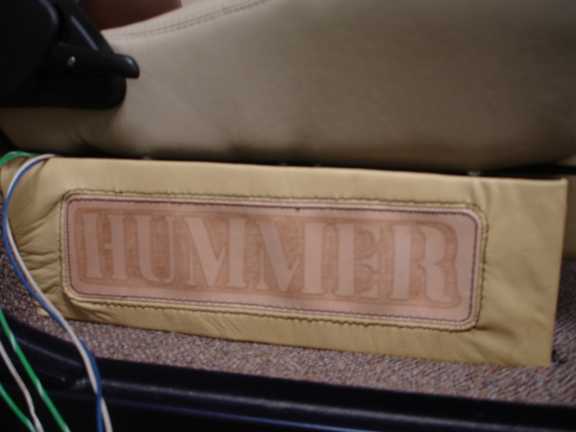 Not sure if I like what I did here. This is on the side of the seat covering the bracket that holds the seaat. Didn't turn out as good as I wanted.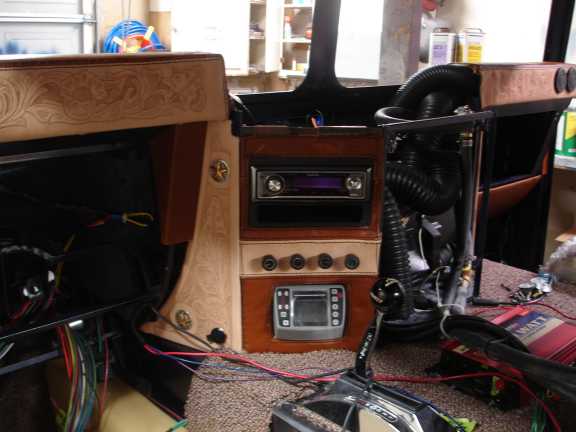 Radio and AC/Heat controls installed along with the CTMS.
Stay tune.