Have purchased a 6.5L Turbo with a 4L80E trans. This will be replacing the 383 and 700R4. Pictures below.
Got started on the Transfer Case. It is a NP205. It has a 32 spine input shaft. Ordered a complete rebuild kit.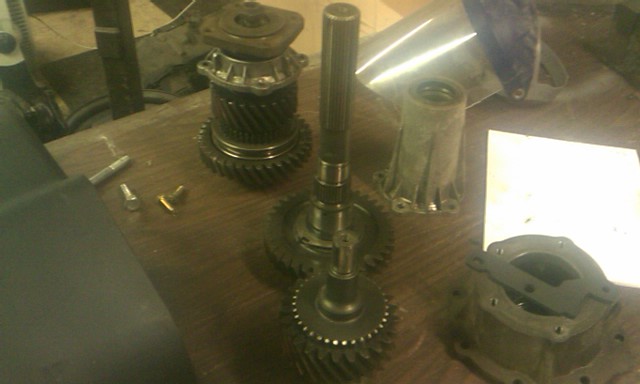 Everything is cleaned up and case has been painted.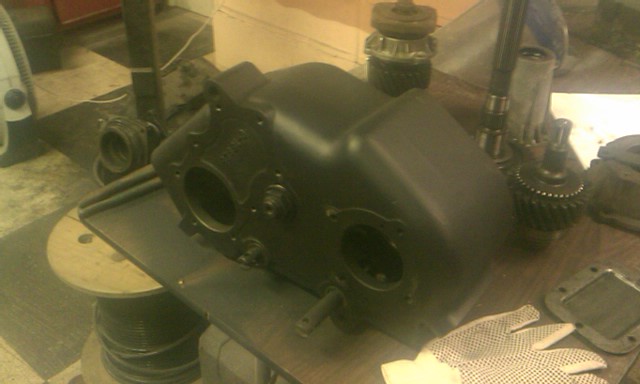 Here is where the fun part takes place. I have called everyone and searched everywhere for an adapter to mate the NP205 figure 8 to the 4L80E trans. NO ONE makes this adapter. I have the 4 wheel drive trans not the 2 wd. AA said I could get their kit but I would have to put the longer trans shaft in. The motor and trans only have 90K on them so I do not want to rebuild them for a while.
So I made my on adapter. I have a machine shop so making the part was a matter of taking careful measurements of the 350 adapter that I have and the of the adapter for the 4L80E trans.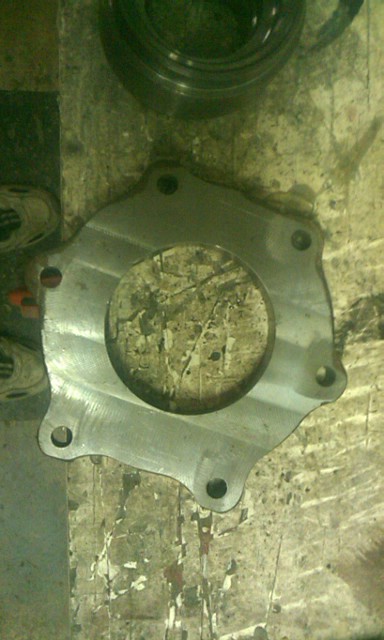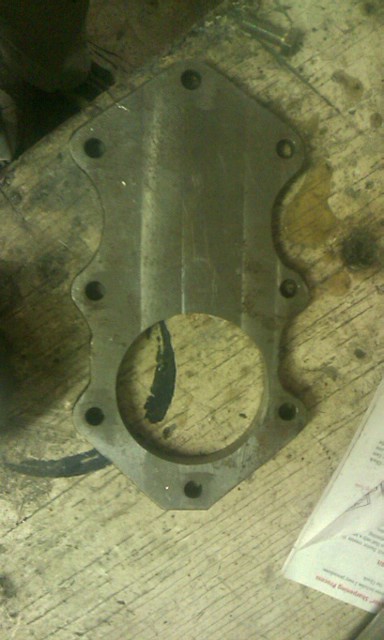 4140 steel, 1/2 inch thick..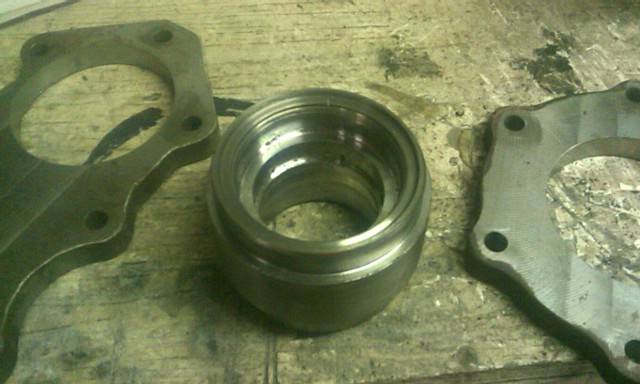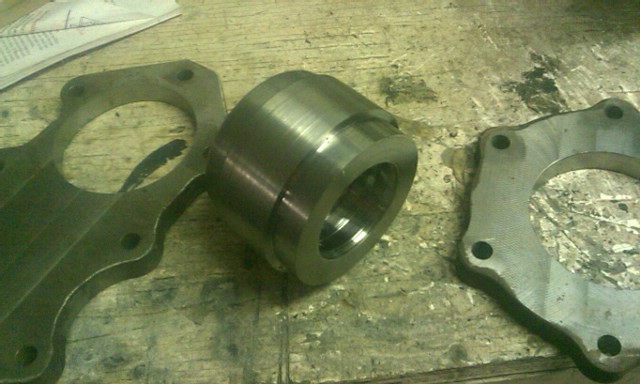 Another view of the adapter.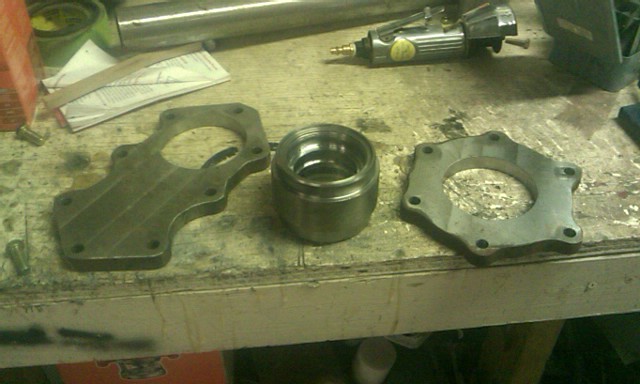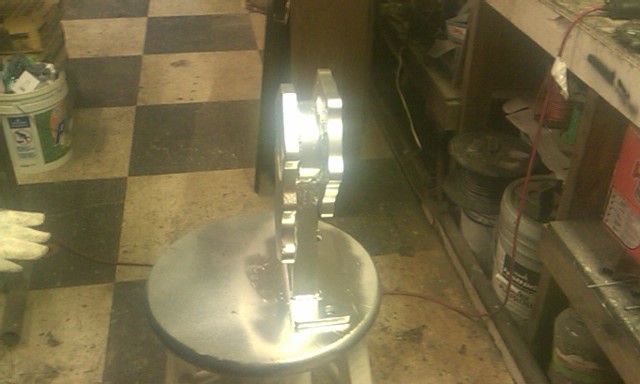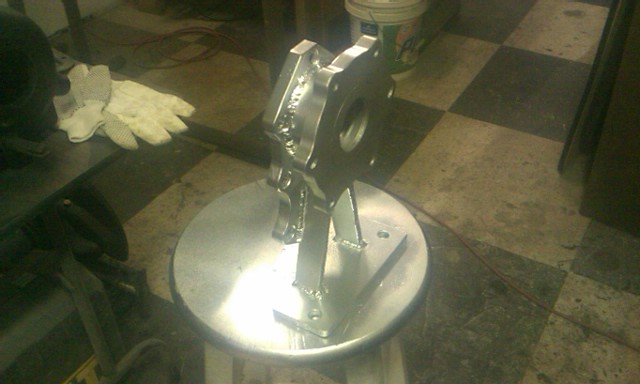 Finished product.
Trial fitting the adapter to the trans. Looks like I will have to move the cross member.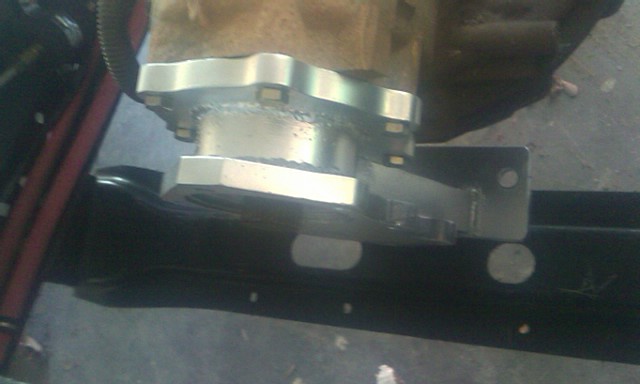 Here is the motor. Complete pull out with everything, no wires cut. Even got the gas pedal.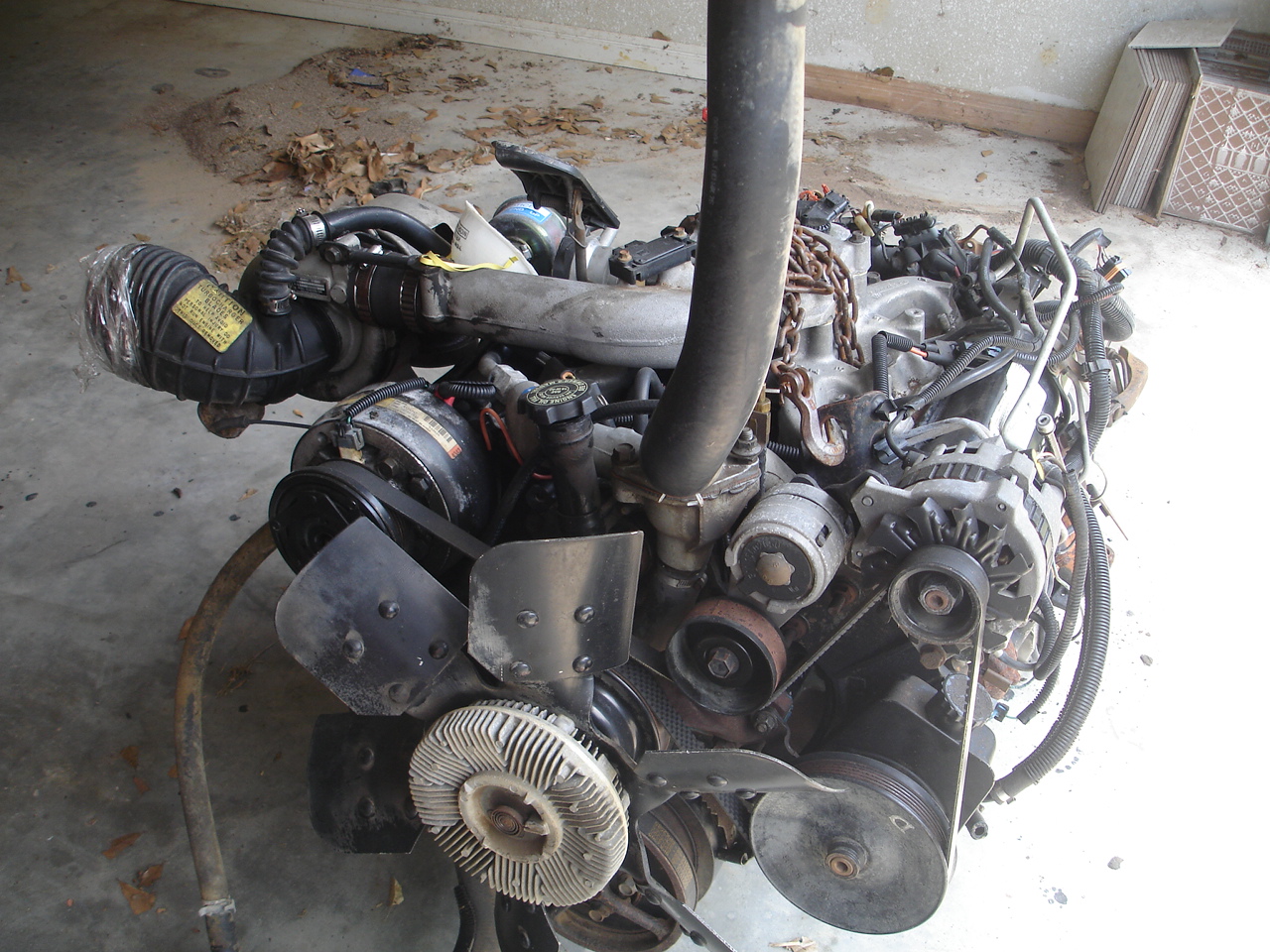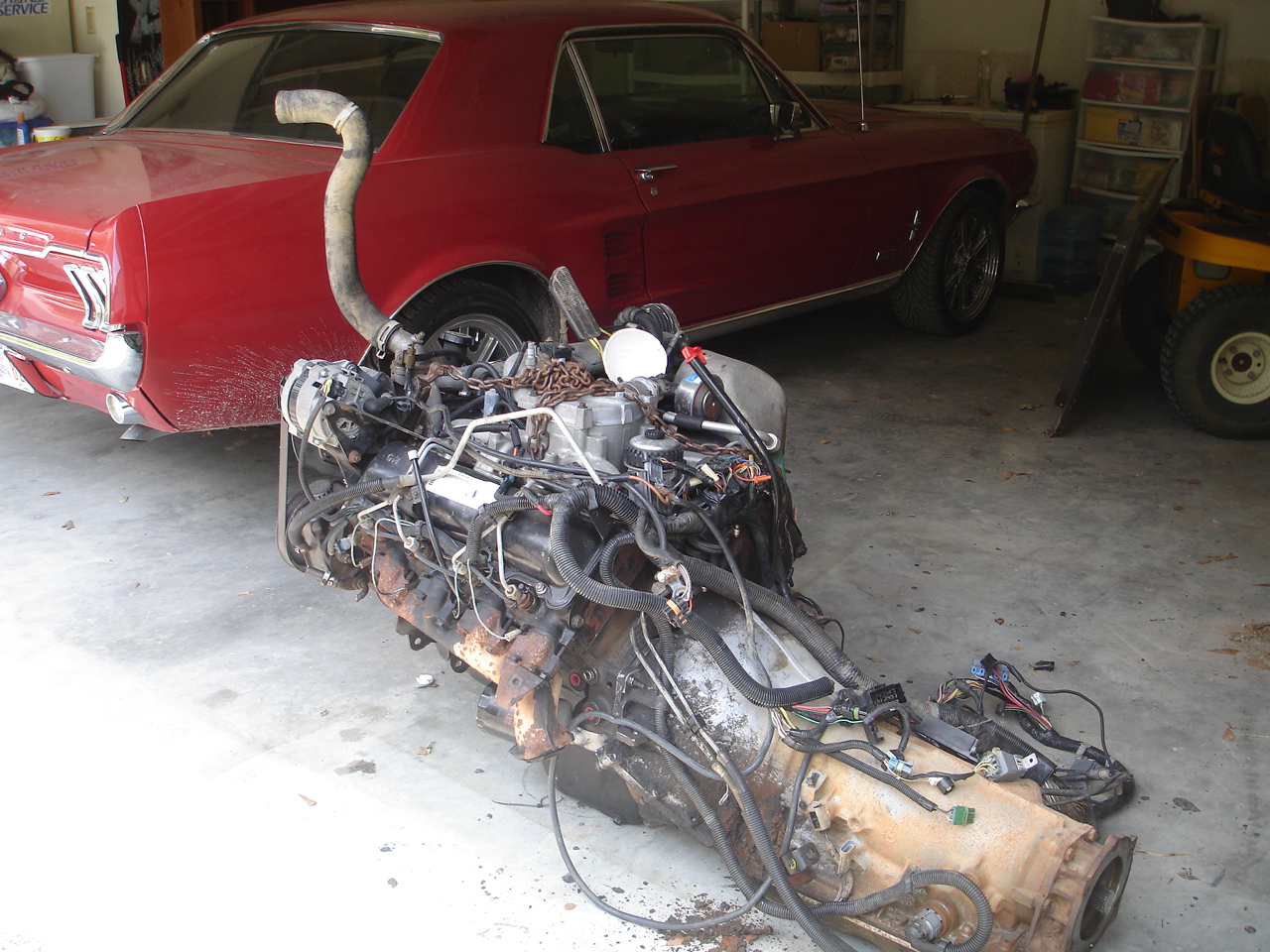 The Mustang is what I bought my wife. She loves this car. 1967, 289, auto, GTA. Not original, This car screams.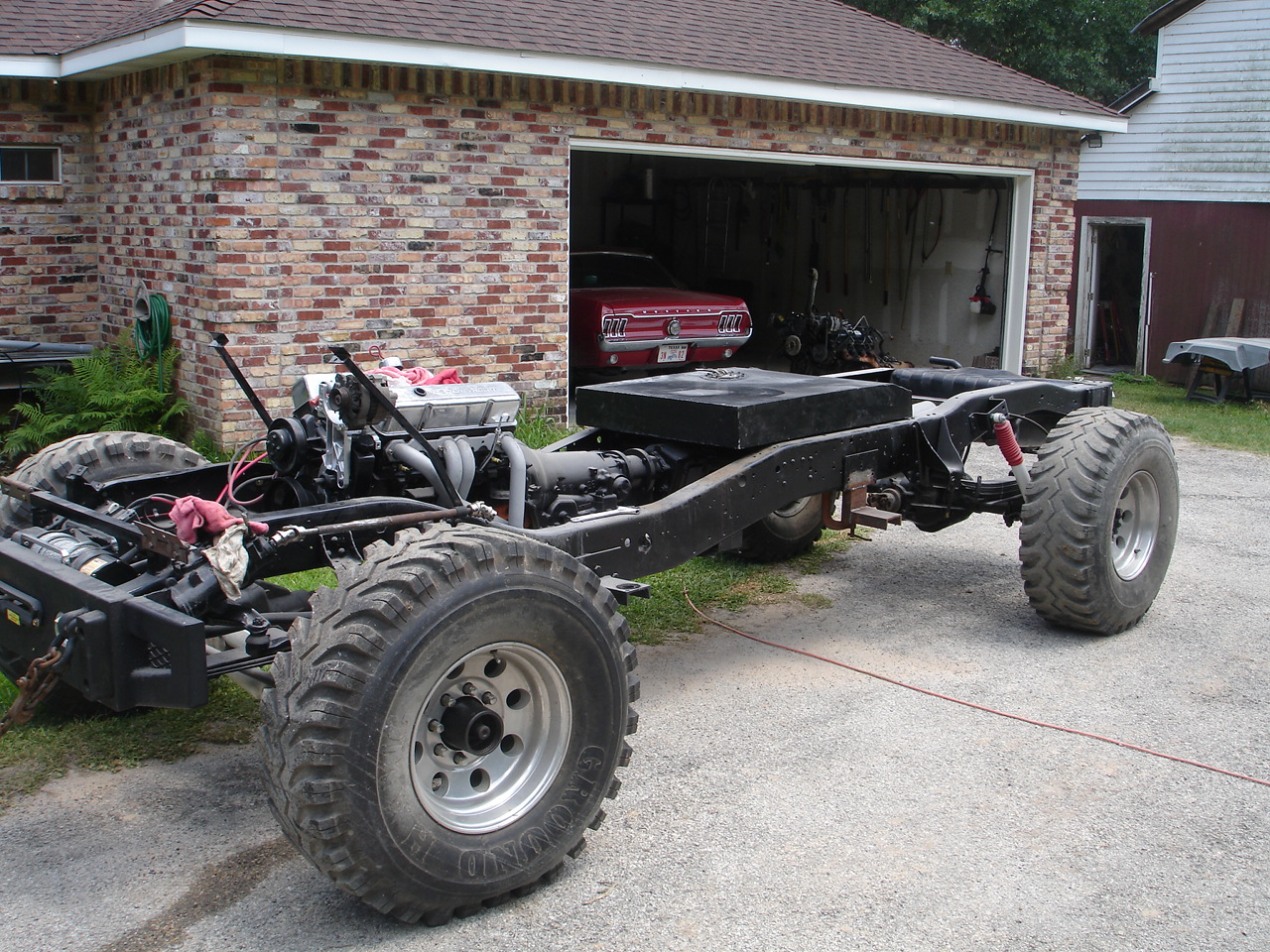 Here you can see an old picture of the 383 SB and 700R4 trans. That's an extra gas tank I built, 52 gallons.
Stay tune.